Institutional

Members Area

Links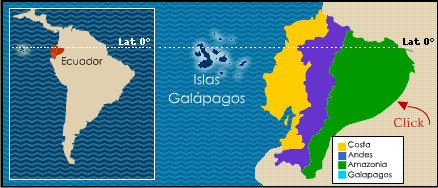 Official Site of the Hotel Federation of Ecuador. Hotel Guide classified by cities, locations, rates and categories. Service and facility descriptions, bookings, promotions and tourism information.
Recommended Hotels
News
XI Torneo de Golf COPA HQM 2019 (31 Mayo)

La Asociación de Hoteles de Quito Metropolitano - HQM organiza por décimo año consecutivo el torneo abierto de golf "COPA HQM 2019" que se realizará en las instalaciones de Arrayanes Country Club, el dí­a viernes de 31 de mayo del 2019. Las caracterí­sticas de este evento golfí­stico, en su preparación, modalidad a jugarse, premios, regalos, ceremonia de premiación, auspiciantes, garantizan el éxito de este importante torneo...
Inty Raymi - Fiestas de San Juan (21 junio)

La fiesta del Inty Raymi es la principal celebración de los pueblos indí­genas de los Andes para dar la bienvenida al solsticio de verano cuya fecha clave es el 21 de junio, que marca el final y el comienzo del año agrí­cola. En la Sierra Andina Norte del Ecuador, provincia de Imbabura, se continúan manteniendo estas manifestaciones vivas, que son muy apreciadas por turistas nacionales y extranjeros. En Cotacachi, Otavalo, Imantag y otras poblaciones, el ritual inicia con la ceremonia de purificación, considerado el acto más importante ...
Guayaquil celebra sus Fiestas de Fundación

Se han iniciado las fiestas de Fundación de Guayaquil y con ellas un vasto programa de actividades que ofrece una gama de alternativas lúdicas, cívicas y culturales para que todas las personas puedan disfrutar al máximo las fiestas julianas. Desde el 1 al 31 del mes de julio se realizan exposiciones, festivales, ...
Touch the Sky of Quito by Cable Car

Ecuador's first cable car is in Quito, and is one of the major tourist attractions that national and foreign people should visit. It is located in Cruz Loma, on one side of the Pichincha volcano, with a majestic view of Quito city. The inclination is in a straight line over a distance of 2,500 m, based on the slopes of the Volcano Pichincha at the height of "La Gasca" to 2950 m altitude up to Cruz Loma, to 4,050 m....
Top 10 reasons to travel Ecuador

Located on zero latitude, Ecuador is divided into four distinct regions, where four seasons can occur in a single day ..., discover this land from the eternal snow of the Andes, to the thick humid forests of the Amazon, to the green beaches along the Pacific Coast and the fascinating Galapagos Islands.